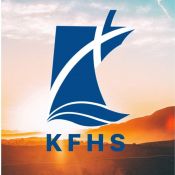 Course length: Helårskurs 1

Study tour for the course:

X-sport - studietur til Hua Hin, Thailand

Study tour for the school:

Fellesturer og fellesopplegg
Foundation: Liberal

The liberal folk high schools are built on values that are not based on one particular belief. They encourage students with different interests and beliefs to apply.
Location: Karmøy
Start-up date: August 2024
Linjefag: 6 hours/week
Price: from 162 500,-
ALL the BEST in sports and outdoor life. Racket sports, ball sports, water sports, motorsport, mountain sports & winter sports. Trolltunga, Via Ferrata and Røldal ski centre. Training camp to Thailand
Racket sports:
Tennis
Squash
Badminton
Paddle tennis
Ball sports:
Volleyball
Soccer
Basketball
Floorball
Golf
Water sports:
Windsurfing
SUP
Canoe
Motorsport:
Go-kart
RIB
Mountain sports and outdoor activities:
Climbing
Troll tongue
Via Ferrata
Clay pigeon shooting
Bonfire
Winter sports:
Cross-country skiing
Snowboarding
Alpine
Curling
Ice hockey
Individual sport:
Frisbee golf
Athletics
Training camp Thailand
Fantastic days of training in Thailand
A paradise for those who love training and sports
You get a large buffet of sports, exercise, wellness, and social activities
A pleasant warm climate all year round
Fantastic atmosphere and good inspiration
A training holiday you will never forget!
NB!
Remember that Karmøy Folkehøgskule is the school where you choose 2 subjects. This means that if you choose the line Multisport - you choose one of these lines in addition: Action Adrenaline Adventure - Focus Asia & Japan - Backpack Photo Asia - Explore Norway & Iceland - Golf - Vocal & Performance - Energyboost - Tasty FoodExperience - Focus Europe