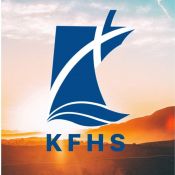 Course length: Helårskurs 1

Study tour for the course:

Fotball Europa, England og Italia

Study tour for the school:

Fellesturer og fellesopplegg
Foundation: Liberal

The liberal folk high schools are built on values that are not based on one particular belief. They encourage students with different interests and beliefs to apply.
Location: Karmøy
Start-up date: August 2024
Linjefag: 6 hours/week
Price: from 160 500,-
The subject for those who like to play and watch football. Here you will experience the atmosphere before, during and after matches at various stadiums in England, Italy and Norway.
The content of the subject
On the Football Europe line, you will experience English, Italian and Norwegian football up close. Two football trips to two "football crazy" countries to experience the atmosphere at different football stadiums and experience different football cultures. This is an exciting and experience-rich year that all football fans dream of. Within half an hour from the school, we have teams in the Top leauge for men and womans that we also can visit.
Otherwise, there will be a lot of training in relation to becoming a better football player. We visit the topics:
- Technique
- Tactics
- Strength training
- Endurance training
- Unity and team spirit
A bit about how the teaching is laid out
Strong cohesion and community in the class
An active everyday life, with lots of exercise
Good mood and enjoyment of training
Some tactical teaching both theoretically and in practice
Strength training in relation to a football player
Position-specific training
Alternative ways of training footbal

Remember that Karmøy Folkehøgskule is the school where you choose 2 lines. 
This means that if you choose the line Football Europe - you will also choose one of these lines:
Focus Asia & Japan - Action Adrenaline Adventure - Backpack Foto Asia - Explore Norway & Iceland - 
Energyboost - Vocal & Performance - Tasty FoodExperience - Golf - Focus Europe