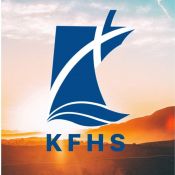 Course length: Helårskurs 1

Study tour for the course:

BRO Afrika - studietur til Kenya

Study tour for the school:

Fellesturer og fellesopplegg
Foundation: Liberal

The liberal folk high schools are built on values that are not based on one particular belief. They encourage students with different interests and beliefs to apply.
Adventurous Africa, Kenya. Visit schools, trip to Masai Mara, meet the Maasai people, safari among lions and elephants. And the big city of Mombasa. Other: Zwahili, aid and African food etc.
BRO is the shortness of Bistand, Reise and Oppdrag and can direct translate to Aid, Travel and Assignment.
Experience adventurous Africa:
We visit the Masai Mara in Kenya, which is world-renowned for its exceptional wildlife
Exciting safari with, among other things, close contact with elephants
Stays at both school and orphanage where we get to know the students and contribute
We visit the Masai people, who herd cattle on the savannah where the lions live
At school we work with various subjects:
human rights, the world's refugee situation
humanitarian work at grassroots level to meeting with larger organisations
simple language course in Swahili
Learn to cook African food
Live without electricity, collect water for cooking and eat with your hands
get to know African cultures through people-to-people encounters, both in Norway and in Kenya
fundraising campaigns and participation in humanitarian projects
We work hands on with the practical and theoretical approach to the material.
This subject is about much more than travel. If you let yourself get involved, you can have a year that can shape the rest of your life.
Remember that Karmøy Folkehøgskule is the school wher you choose 2 lines. This means that if you choose the line BRO Africa - you will also choose one of these lines: Action Adrenaline Adventure - Focus Asia & Japan - Backpack Photo Asia - Explore Norway & Iceland - Golf - Vocal & Performance - Energyboost - Tasty FoodExperience - Focus Europe