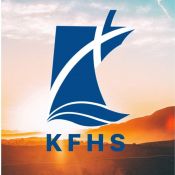 Course length: Helårskurs 2

Study tour for the course:

Backpack Foto - Studietur til Vietnam og Kambodsja

Study tour for the school:

Fellesturer og fellesopplegg
Foundation: Liberal

The liberal folk high schools are built on values that are not based on one particular belief. They encourage students with different interests and beliefs to apply.
Location: Karmøy
Start-up date: August 2024
Price: from 161 500,-
Explore Norways West coast and backpacking in Vietnam and Cambodia. You learn to capture nature, experiences and people through the camera lens. Everything from rice fields to the dark blue glacier.
Norway:
Amazing Race
Automn trip with the best that the Western Norway has to offer
Hiking at the glacier of Folgefonna
Hiking mountains in Hardanger
Bondhusvatnet, Norway's most beautiful lake?
Farm visits
Excursions to exciting destinations in our region
Sleepover trips (cabins, lavvo or tents)
Experience as much as possible, for as little as possible, with a backpack on and your camera around your neck
Making food outside
Sustainability
Trip planning
Vietnam and Cambodia:
This is a brand new line at our school, so we`re going to mke our dream trip to Vietnam and Cambodia!
Active days and places of interest
Filming locations from The Lord of the Rings, The Hobbit and Narnia
Knowledge of Vietnam and Cambodia's nature, culture and history
PHOTO:
Introduction to using a camera/mobile camera
Nature photos, portraits, action photos, night photography
Image processing - and presentation
Film and video editing
Photo exhibition
Contribute to the school's marketing
NB!
Remember that Karmøy Folkehøgskule is the school where you choose 2 subjects. This means that if you choose the line Backpack Photo Asia - you choose one of these lines in addition: Focus Europe - BRO Africa - BRO South America - Music Performance Production - water Sport Dive Sail - Fashion Clothes Design/Redesign - Baker & Confectioner - X-sport - Football Europe