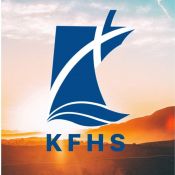 Course length: Helårskurs 2

Study tour for the course:

Golftur til Polen og Spania

Study tour for the school:

Fellesturer og fellesopplegg
Foundation: Liberal

The liberal folk high schools are built on values that are not based on one particular belief. They encourage students with different interests and beliefs to apply.
Location: Karmøy
Start-up date: August 2024
Linjefag: 6 hours/week
Price: from 156 500,-
At Karmøy you can play golf almost all year round, and we have three courses in the immediate vicinity of the school. Nordvegen Golfklubb also has two good simulators. Golf trips to Poland and Spain.
Do you want to dedicate a year of your life to playing a lot of golf?
In Haugalandet, we have 4 golf courses, and three of them are within half an hour's drive. We have very little snow and frost, so we play golf outdoors most of the year. Nordvegen Golfklubb also has two very good golf simulators that we can use when the weather is bad. We are planning two trips abroad during the school year. One to Poland and one to Spain. At Karmøy Folkehøgskule you can choose two lines, so you can combine your passion for golf with another interest.
NB!
Remember that Karmøy Folkehøgskule is the school where you choose 2 lines. This means that if you choose the Golf line - you choose one of these lines in addition: Focus Europe - BRO Africa - BRO South America - Music Performance Production - water Sport Dive Sail - Fashion Clothes Design/Redesign - Baker & Confectioner - X-sport - Football Europe