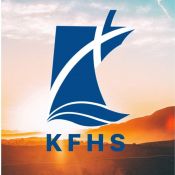 Course length: Helårskurs 1

Study tour for the course:

Klær Fashion Design/Redesign - London og Paris

Study tour for the school:

Fellesturer og fellesopplegg
Foundation: Liberal

The liberal folk high schools are built on values that are not based on one particular belief. They encourage students with different interests and beliefs to apply.
Location: Karmøy
Start-up date: August 2024
Linjefag: 6 hours/week
Price: from 157 500,-
This is the subject for you who love to sew your own clothes or who want to learn. Here you can be creative and design/redesign clothes. Exciting trip to the fashion cities of Paris and London.
In the Fashion Clothing Design/Redesign you will:
Learn to sew your own clothes/redesign old clothes
Learn simple pattern construction
Learn to knit
Learn about different designers
Fashion
Join a fantastic study trip to London and Paris for inspiration and experiences
A highlight is the line trip to Paris and London. The focus is fashion and fabric shops, but also world-class art. In addition, we will experience the cities, both central to fashion.
London:
The world's number one fashion city, some claim
Europe's best shopping city
Countless fabric stores
In a special class when it comes to vintage
Paris:
Famous designers such as Chanel, Louis Vuitton, Dior
Spectacular department stores
Unique vintage and secondhand shops
The aim of the teaching:
Experience the joy of making something yourself
To feel the good feeling of wearing something you have made yourself
Adapted teaching based on the level you are at
NB!
Remember that Karmøy Folkehøgskule is the school where you choose 2 subjects. This means that if you choose the Clothing Fashion Design/Redesign line - you choose one of these lines in addition: Focus Europe - water Sport Dive Sail - BRO Afrika - BRO Sør Amerika - X-sport - Fotball Europa - Baker & Konditor - Fashion Klær Design/Redesign - Music Performance Production