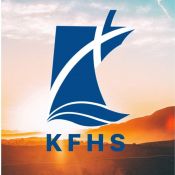 Course length: Helårskurs 1

Study tour for the course:

Music Performance Production - Berlin

Study tour for the school:

Fellesturer og fellesopplegg
Foundation: Liberal

The liberal folk high schools are built on values that are not based on one particular belief. They encourage students with different interests and beliefs to apply.
Location: Karmøy
Start-up date: August 2024
Price: from 151 500,-
Production and performance of music, both own and cover. Play different instruments together or alone. Studio recording and live shows. Experience concerts. Study trip to Berlin.
On this subject, you can individually, or in collaboration with others, develop yourself on different instruments both by performing and producing music. We will experience touring life in Norway, and find inspiration through various concert venues at home and abroad.
The content of the line:
Arrange concerts
Experience concerts
Travel on tour
Studio recording
Song writing
Interaction
Arrangement
Instrument development
Stage presentation
Sound/light
Different genres of music
Vocals/chorus
Line trip to Berlin
We visit the music metropolis Berlin, where we seek out various venues for performing and producing music. There is a huge variety of different clubs that perform music in all possible genres and this city is truly a music lover's eldorado. We want to visit professional music studios and learn about how they work.
Other
The school has various instruments and equipment. Feel free to bring your own instrument(s). Music Performance Production is a new line at Karmøy Folkehøgskule and you as a student will help develop and shape the line.
NB!
Remember that Karmøy Folkehøgskule is the school where you choose 2 lines. This means that if you choose the line Music Performance Production - you choose one of these lines in addition: Action Adrenaline Adventure - Focus Asia & Japan - Backpack Photo Asia - Explore Norway & Iceland - Golf - Vocal & Performance - Energyboost - Tasty FoodExperience - Focus Europe