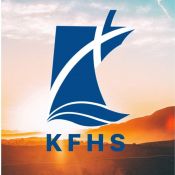 Course length: Helårskurs 1

Study tour for the course:

BRO Sør Amerika - studietur til Sør Amerika

Study tour for the school:

Fellesturer og fellesopplegg
Foundation: Liberal

The liberal folk high schools are built on values that are not based on one particular belief. They encourage students with different interests and beliefs to apply.
Location: Karmøy
Start-up date: August 2024
Linjefag: 6 hours/week
Price: from 165 500,-
Join us to learn, experience and understand South America. In the spring, we travel to South America to put things into perspective.
BRO is the shortness of Bistand, Reise and Oppdrag and can direct translate to Aid, Travel and Assignment.
You will gain experiences and learning that create commitment and action.
Do you want to get involved with people somewhere else in the world?
Do you want to know more about cultural understanding, aid work and North-South problems?
Would you like to travel and experience South America?
If so - then we think this is the subject for you!
You will receive introductory courses in Spanish and/or Portuguese. You will learn to cook South American food, learn Brazilian jiu jitsu, Capoeira and South American dance.
You will be involved in organizing and carrying out various fundraising campaigns. Get visits from aid and human rights organisations. There will also be time for fun social activities as well as local trips.
Trip to South America: The trip usually goes to Peru: Lima and Machu Picchu, Bolivia: La Paz and visit aid projects. Brazil: Orphanages in São Paulo and not least Rio de Janeiro!
Other important topics are:
globalization
human rights
the world's refugee situation
fair trade
NB!
Remember that Karmøy Folkehøgskule is the school where you choose 2 subjects. This means that if you choose the line BRO South America - you will also choose one of these lines: Action Adrenaline Adventure - Focus Asia & Japan - Backpack Photo Asia - Explore Norway & Iceland - Golf - Vocal & Performance - Energyboost - Tasty FoodExperience - Focus Europe