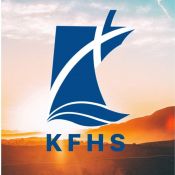 Course length: Helårskurs 2

Study tour for the course:

Tasty Food Experience- Toscana, Italia

Study tour for the school:

Fellesturer og fellesopplegg
Foundation: Liberal

The liberal folk high schools are built on values that are not based on one particular belief. They encourage students with different interests and beliefs to apply.
Location: Karmøy
Start-up date: August 2024
Linjefag: 6 hours/week
Price: from 151 500,-
On this course we make exciting food from home and abroad! Street food from many continents. Party and everyday food, Trip to Tuscany in Italy inspired by local cuisine and visit to the winery.
Theme
Knowledge of raw materials and basic techniques
Streetfood,pizza making in a stone oven, vegetarian, baking, sausage courses, dorm food on a student budget, etc
Health, environment and economy
Sustainable food and food production
A bit about how the teaching is laid out
Learn about street food from many continents, get to know different food cultures and food history
Learn about the process from raw material to finished dish
Learn and cook foods that are good for your health, the environment and your wallet
Learn about Norwegian and international food traditions and food trends
Collaboration and community
Food enjoyment and creativity
Join a study trip to beautiful Tuscany, where we taste our way through many exciting cities and places inspired by local cuisine and culture. Visit to the winery
NB!
Remember that Karmøy Folkehøgskule is the school where you choose 2 lines. This means that if you choose the line Tasty FoodExperience - you choose one of these lines in addition: Focus Europe - BRO Africa - BRO South America - Music Performance Production - water Sport Dive Sail - Fashion Clothes Design/Redesign - Baker & Confectioner - X-sport - Football Europe