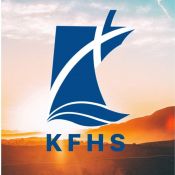 Course length: Helårskurs 2

Study tour for the course:

Fokus Asia - studietur til Japan

Study tour for the school:

Fellesturer og fellesopplegg
Foundation: Liberal

The liberal folk high schools are built on values that are not based on one particular belief. They encourage students with different interests and beliefs to apply.
Location: Karmøy
Start-up date: August 2024
Linjefag: 6 hours/week
Price: from 161 500,-
Asia - a changing continent! Meet rich history among skyscrapers. Learn about Asian cuisine, manga, martial arts, society, history and language. The kingdom of the sun - Japan - including Tokyo
Unique Japan!
On the line, you meet hypermodern and ancient Japan.
An ancient culture of honor, now full of skyscrapers and anime. A country where temples, robots, TV games, colerfull fashan, Shinto shrines, beautiful nature, food and neon lights are squeezed into an area the size of Norway. The Japanese are among the world's most polite people and they are known for their great respect for their elders.
Throughout the year at Karmøy, you will get to know Japan's broad culture, from the professional life of the temple monks to food and popular culture, and when spring comes you will be well prepared for the study tour. Then hopefully sakura, a special blooming of the cherry trees, will meet us, with big public celebrations.
We visit the cities of Tokyo and Kyoto which will give you a broad impression of the country and the people.
Join us on a year packed with valuable and exciting experiences.
NB!
Remember that Karmøy Folkehøgskule is the school where you choose 2 subjects. This means that if you choose the Focus Asia line - you will also choose one of these lines: Focus Europe - BRO Africa - BRO South America - Music Performance Production - water Sport Dive Sail - Fashion Clothes Design/Redesign - Baker & Confectioner - X-sport - Football Europe