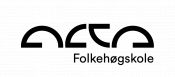 Course length: All year

Study tour for the course:

Basecamp Lyngsalpene, Nordnorsk øyhopping, Skitur på Finnmarskvidda, Surf Lofoten

Study tour for the school:

Opplev Øst-Finnmark, Elgjakt, Ditt eget eventyr eller Finnmarksløpet
Foundation: Christian

The Christian folk high schools are built on Christian values. They are owned by, or associated with, Christian organizations or denominations. They encourage students with different interests and beliefs to apply.

Food: Vegetarian

Most schools will accommodate food allergies and other dietary needs. If you have questions, please contact the school directly.

Environmental certification: Fairtrade
For a whole year we visit some of the most exotic places in the north, from Lofoten to the North Cape. We live a versatile outdoor life both on foot and on skis, on the surfboard and in a canoe.
Do you want to explore some of the most spectacular places in northern Norway? Maybe you have dreamed of surfing in Lofoten, watching the northern lights dance over the mountain tops on Senja, or feeling the flow as you go skiing on the great Finnmarksvidda?
Autumn trips and activities:
Top hike on foot in the Lyngen Alps
Glacier hike on the Steindalsbreen
Cloudberry trip on Finnmarksvidda
Canoe trip down the Alta River from Sautso, Northern Europe's largest canyon
Climbing in Himmeldalen, Finnmark's largest climbing field
Bouldering on rocks
Deep sea fishing from a shark on the historic island of Spildra
Contribute to the environment - beach cleaning
Northern Lights hunt on Senja
Outdoor skills - Training
Photography course
Winter trips and activities:
Skiing with pulk
Cabin trip on the Finnmarksvidda
Ski touring in Finnmark mountains
Ice fishing for big char
Outdoor skills - winter
Building and sleeping in a snow cave
Winter tenting 101
Wilderness food - The taste of Finnmark
King crab fishing
Spring trips and acitvities
Surfing, beach life and summit hikes in Lofoten
Exploring the North Cape
Experience the spring skiing in Finnmark
Sami culture - Reindeer husbandry
Whale watching
The school is located in the outdoor paradise Alta. At school, and in class, you become part of a community, where we all contribute to make the school year a magical year. We focus on a sustainable outdoor life. You gain expertise in choosing the right outdoor gear, how to preserve and repair it.