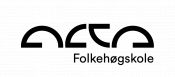 Course length: All year

Study tour for the course:

Surf Sørøya, Skibotn, Franske alper, Finnmarksalpene

Study tour for the school:

Opplev Øst-Finnmark, Elgjakt, Ditt eget eventyr eller Finnmarksløpet
Foundation: Christian

The Christian folk high schools are built on Christian values. They are owned by, or associated with, Christian organizations or denominations. They encourage students with different interests and beliefs to apply.

Food: Vegetarian

Most schools will accommodate food allergies and other dietary needs. If you have questions, please contact the school directly.

Environmental certification: Fairtrade
Location: Alta
Start-up date: 19.08.2023
Price: from 133 000,-
Finnmark alps, Lyng alps, and the French alps are some of what we'll experience together. You'll get better on skis and avalanche awareness. Some of Norway's best bike terrain is right out our door.
Dreams of big mountain skiing? High speed and deep pow? Mt.biking down lines that don't seem possible? Could you see yourself cruising on your own homemade skis?!
Freeride is about balance, mastering, and making the right evaluations/decisions on some of the most extreme mountains in Europe
Who's it for?
Let's get this straight right away, Freeride is for everyone, experienced or not. Motivation is the key value and that you like what we're doing!
You'll learn:
Develope mt. Bike skills
Modern telemark/randonne' skiing
Terrain awareness and line choice
Good timing, where to find good and safe snow
Advanced partner/solo rescue
Trust your evaluations and choices
Avalanche alarm/communications
Appreciate tent life
First aid
Respect and Humility
Our expectations of you:
18 or older(some exceptions)
Willingness to learn
You are part of an open and all inclusive fellowship
Team player
Class trips:
Finnmark alps.
Farthest west in Finnmark on the border with North Troms lie the Finnmark alps. Steep coastal mountains and crags tower staight out of the sea. Epic mountaineering and lines all the way to the water!
French alps.
We have a one week trip to the Maurienne Valley on and off the slopes with certified local guides. We get an insider's tour of secret and popular areas in a safe and imformative atmosphere