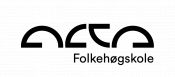 Course length: All year

Study tour for the course:

Eventyr i nord, Surf Sørøya

Study tour for the school:

Opplev Øst-Finnmark, Elgjakt, Ditt eget eventyr eller Finnmarksløpet
Foundation: Christian

The Christian folk high schools are built on Christian values. They are owned by, or associated with, Christian organizations or denominations. They encourage students with different interests and beliefs to apply.

Food: Vegetarian

Most schools will accommodate food allergies and other dietary needs. If you have questions, please contact the school directly.

Environmental certification: Fairtrade
Location: Alta
Start-up date: 19.08.2023
Price: from 131 000,-
There are lots of opportunities up north to test yourself. Different activities are laid out to test mind and body. In the north norwegian nature, teamwork is the key to finishing.
Some school activities:
Surfing Sørøya; Ride your first waves. Live in caves.
Kitecourses
In/outdoor climbing
Mountain Bike
Sailing to magical Seiland
West Finnmark garbage pickup action
Intro to sea kayaking on your way to certification
Dogsledding with your own team
Ice climbing
Glacier touring
Ice swimming
Ski/mountaineering
Intro to avalanche and team rescue
Northern lights hunt
Ski school at Finland's biggest ski area, Levi
Various excursions
Canoeing through north Europe's biggest river canyon on the Alta river
Ice fishing
Wilderness food
Solo days
Skating
Finnmarksløpet(dogsled race)
Trap shooting
Group excursions
Sleeping out in igloos and snow holes
Tundra touring with ski/sleds
10 day trip; Sirkus 70
Course and electorial excursions add up to about 50 nights out and 150 daytrips
Who is this course for?
This course is for those who want to try lots of different activities, with or without prior experience. You'll have the chance to learn and practise the various activities solo and together with others.
What you'll learn:
Lots of new activities
To be in balance
Trust your evaluations
Start fires
Master winter wilderness life
Plan and execute excursions
Maps and compass
Appreciate tent life
First aid
Fellowship and respect
What is expected of you:
18yrs or older (some exceptions)
Willingness to learn
That you contribute to an open and including fellowship
Team worker
Team player