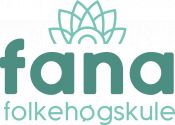 Course length: All year

Study tour for the course:

Konsoll, Nordisk Rundtur, Teambuilding rundt bålet

Study tour for the school:

Bli-kjent-tur til Voss, Blåtur på Vestlandet
Foundation: Liberal

The liberal folk high schools are built on values that are not based on one particular belief. They encourage students with different interests and beliefs to apply.

Food: Vegetarian, vegan

Most schools will accommodate food allergies and other dietary needs. If you have questions, please contact the school directly.

Environmental certification: DebioFairtrade
Location: Bergen
Linjefag: 13 hours/week
Price: from 124 700,-
Do you want to design games? Or are you just curious about how to make a game? This is a program offered for all skill levels.
You will meet other young people who are interested in games and game design. How do games work? How do we create them?
Creative environment
Designing games is a creative process, and it's important to be in an environment that stimulates different aspects of yourself. Together, you will design the game from a simple idea to a functioning game, and there are many pieces that need to fall into place. Along with the rest of the program, you will work on everything from high-line design to programming.
The students attend conferences and Game Jams to network with others who study or work in game development.
Understand how the games work
To create games, you need to understand how good games are built. We look at how different games are constructed, both in terms of content and technical aspects. When we study the games, we see entirely new aspects and gain valuable knowledge to develop our own ideas.
Develop your own games
The goal is for you to be able to create your own games. You should be able to create a good story, make good design choices, and be proficient in programming in Unity (programming language C#). Throughout the year, you will work through processes that give you the skills you need to develop your own games.
from concept to product, step by step (theory/practice)
the different roles in a game studio (theory/practice)
prototyping of board games and video games
Networking
We both visit and receive visits from professional game developers and studioes.