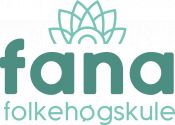 Course length: All year

Study tour for the course:

Japan

Study tour for the school:

Bli-kjent-tur til Voss, Blåtur på Vestlandet
Foundation: Liberal

The liberal folk high schools are built on values that are not based on one particular belief. They encourage students with different interests and beliefs to apply.

Food: Vegetarian, vegan

Most schools will accommodate food allergies and other dietary needs. If you have questions, please contact the school directly.

Environmental certification: DebioFairtrade
Location: Bergen
Linjefag: 13 hours/week
Price: from 139 200,-
Are you interested in why we humans are the way we are, and why we behave as we do? Learn about psychology as a science, in theory and practice.
Knowledge of one's own and others' behavior is useful regardless of future studies or occupation. It helps us understand how humans interact in groups, and that is where our main focus lies.
Psychology is a comprehensive field of study. We cover many topics throughout the year. Classroom lectures are complemented by practical assignments, projects, and group work. Additionally, we watch films and visit institutions and organizations to have varied school days.
here is a strong focus on creating a good environment and atmosphere in the classroom.
Freedom of choice and opportunity for specialization
You will have plenty of opportunities to delve into optional topics, if you wish. We have a class library for those who like to read. For those who prefer more active learning methods, action research or other projects may be more suitable.
This is your year, and we are concerned with your interests and desires. We begin the school year with an interest survey. This way, we choose the topics we will spend the most time on. You are involved in deciding the content of the courses.
Study trip to Japan
The study trip to Japan will take place in the spring. Prior to the trip, you will learn more about the country, its culture, and customs.
Requirement for language proficiency
For this program, we require that you speak and understand Norwegian. You do not need to be able to write Norwegian, but you must be fluent in Norwegian speaking.