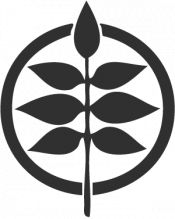 Course length: All year

Study tour for the course:

Seiling til Lofoten

Study tour for the school:

Høstutfart, Vinterutfart, Vårutfart
Foundation: Liberal

The liberal folk high schools are built on values that are not based on one particular belief. They encourage students with different interests and beliefs to apply.
Location: Rissa
Start-up date: 22. august 2022
Linjefag: 15 hours/week
Price: from 123 900,-
Brave the elements in an open square-rig ship, discover the Norwegian coastline and make landfall on an unknown island. Expedition Lofoten- 740 nm in an open boat- an experience you will never forget.
Learn to sail the traditional wooden boats of Norway along Trøndelags storied coast. Navigate between islets and skerries, rowing as the sun sets behind you, or make headway with the wind at your back. In an open sailing ship there's always new challenges to test you, but in return you'll experience nature and the sea in a way many thought had died decades ago.
We have boats both big and small, from 8 to 43 feet (that is to say Danish feet), all built at the school by our proud boatbuilders. While these are not Viking ships, no they are modern boats built in a living tradition that can be traced to the Vikings, they appear as if they were Viking ships, and use the same rigging as Viking ships once did.
At the end of April, when the rest of the school is taking three weeks to work exclusivly on projects within their courses, we will be sailing due north, to Lofoten, in our femboering Skårungen, a 43 foot wooden boat. In the course of three weeks we'll sail 740 nautical miles, round-trip, with only the help of the wind and our own ingenuity. Get ready for spectacular experiences of nature, peaceful night-watches, and many good moments on board. From night navigation over Folla, to island hopping around Helgeland, and bonfires on Røst. You will learn, you will be exhausted, you will be challanged, and you will grow because of it. You will meet those who have sailed before you, feel the same cold, and hear the same winds howl that they once heard.