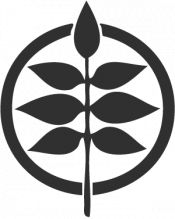 Course length: All year

Study tour:

Høstutfart, Vinterutfart, Vårutfart
Foundation: Liberal

The liberal folk high schools are built on values that are not based on one particular belief. They encourage students with different interests and beliefs to apply.
Location: Rissa
Start-up date: 22. august 2022
Linjefag: 15 hours/week
Price: from 123 900,-
Learn to build an eco-friendly Tiny House! We use both modern and traditional construction methods to create space-efficient, sustainable homes. Students learn the basics of carpentry and woodwork.
A sprawling house is, as a rule, expensive and forces one to take out a loan, thus s/he must work more, and it quickly becomes a downward spiral. But is it possible to live just as well in a tenth the space?
In this class you will learn to build a small house from the bottom up, from foundation to roof. Including what goes in the house: tables, chairs, etc. New and old building techniques fused together. You will learn to make windows, doors, frames, hinges, and different ways to insulate a house. When we fell the trees that will eventually become our house, we get the joy of knowing where our timber comes from. And much of the contents of the house will be found at used shops, thrift stores, or made yourself. To make the house functional you will also learn to build-in an interior, and furniture making will be a natural part of the class. We will also spend time learning about alternative energy sources, such as suncatchers, solar panels, and wind mills, so the house can be as self-sufficient as possible.
Here you will learn all that is required to build wholesome houses. You will learn to use both modern machines and traditional tools. During the process of building we will meet many problems without a clear answer, so we will investigate, think, and try out solutions. And in amongst everything we'll talk about the small house philsophy, and have some cake and coffee.