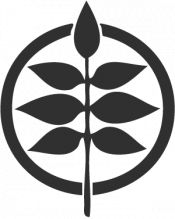 Course length: All year

Study tour:

Høstutfart, Vinterutfart, Vårutfart
Foundation: Liberal

The liberal folk high schools are built on values that are not based on one particular belief. They encourage students with different interests and beliefs to apply.
Location: Rissa
Start-up date: 22. august 2022
Linjefag: 15 hours/week
Price: from 123 900,-
Learn a truely traditional craft. Here you will learn to fell a tree, mill it into boards, then shape those boards into a boat using the techniques taught by one generation to another.
Come and build a clinker-built boat with us, a thousand year old tradition. Would you like to help us carry on this tradition?
It takes time to learn a new craft from scratch. You won't learn everything after just one year, but you will lay a foundation that you can build on in the future.You will get to participate in the whole process, from felling trees in the woods to sailing in a freshly built boat! Most years you can also learn to sew a sail, forge metal rigging, and make rope as elective courses.
We'll be starting by going out into the woods and choosing the right stock for all the parts of the boat. Should our spruce grow on the northern or the southern side? Should it grow on sand or marsh, with hanging branches or "nail" branches? Should the bark be smooth or mottled? You'll be learning about all these things while we're camping in the woods, drinking coffee around the fire, and telling stories about the worst places we've gotten ticks. We'll fell the trees, then drag them home to be milled into boards.
Then we start building the boats! The keel, stem, and stern get put in position, then we'll bend the first boards in place. We'll be fitting the ribs, flooring, oarlocks, oars, and the rudder. In the process you will be learning to use tools, shape curves, and work with wood. You'll recieve training in the use of machines, axes, planes, and other handtools. To master boat building one must be patient, but the fun will never stop!