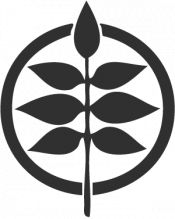 Course length: All year

Study tour:

Høstutfart, Vinterutfart, Vårutfart
Foundation: Liberal

The liberal folk high schools are built on values that are not based on one particular belief. They encourage students with different interests and beliefs to apply.
Location: Rissa
Start-up date: 22. august 2022
Linjefag: 15 hours/week
Price: from 125 900,-
Create beautiful things with nature's resources and traditional techniques: weaving, tanning, basketry, plant dyeing, woodwork and sewing. A whole year of craft, creativity and the joy of creation.
We believe that the old ways of crafting and creating will play a big role in the future. We believe that Slow Craft will become more and more important as things only get faster and faster.
Taking your time to create things from scratch, with local, sustainable, natural materials is good for the soul. It gives you time to breathe and is grounding, maybe just what we modern people need?
The year can contain:
Weaving: rigid heddle weaving and weaving with floor looms
Embroidery and visible mending
Tanning and preparation of hides with, among other things, fat, alum, Hirse, and bark
Sew a blanket of hides, or small garments in leather, and print on the hides
Sew clothes with a sewing machine and pattern
Weave baskets with willow
Make drop spindles, rigid heddle looms, or weaving shuttles in wood
Natural dyeing
Spinning with a drop spindle and a spinning wheel
Preparing flax for spinning
Repair and adjusting clothes
Needle crafts