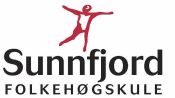 Course length: All year

Study tour:

Rio De Janeiro - Brasil, Spania - Benidom
Foundation: Christian

The Christian folk high schools are built on Christian values. They are owned by, or associated with, Christian organizations or denominations. They encourage students with different interests and beliefs to apply.

Food: Vegetarian

Most schools will accommodate food allergies and other dietary needs. If you have questions, please contact the school directly.

Environmental certification: Fairtrade
Become an even better volleyball player! You will have trainings every day with professional coaches and focus on technical and tactical skills. Main focus on indoor volleyball.
Cooperation with local club teams. Different coaches for boys' and girls' teams.
Excursion to Brasil, Rio de Janeiro!
If your level is high we cooperate whith the local top division club Førde Volleyballklubb. They will decide if you will be allowed to join their team progam. These students will be partly integrated in our school program.