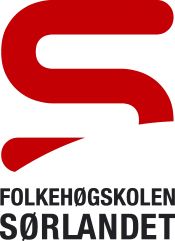 Course length: All year

Study tour for the course:

«Biking» on the railroad, Skiing and "koselig" cabin life at Hovden, Sleep-over at a light house, Spectacular views at Preikestolen, Kristiansand-Arendal, Cambodia and Thailand

Study tour for the school:

Kambodsja og Thailand
Wheelchair accessible
Foundation: Christian

The Christian folk high schools are built on Christian values. They are owned by, or associated with, Christian organizations or denominations. They encourage students with different interests and beliefs to apply.

Food: Vegetarian

Most schools will accommodate food allergies and other dietary needs. If you have questions, please contact the school directly.

Environmental certification: Fairtrade
Location: Birkenes Kommune
Start-up date: 22.08.21
Price: from 114 000,-
This is the perfect course for students who want to learn more about norwegian language and culture.
Norwegian language and culture
At Folkehøgskolen Sørlandet you will get to grow and develop both academically and as a human being in an international community. In the dorms, during meals, on trips, interacting with others, through play and studies – you will be challenged to get to know both yourself and other people better.
Learning Norwegian we use a teaching method called "suggestopedia", which is a fun, intuitive, joyful way to acquire a second language. The method is very well suited for beginners, which is where we start – at the beginning. Even if it is useful to know English, it is not necessary in order to attend these classes and learn Norwegian. Join the different activities at school in your free time – get to know Norwegian students and practice your new language skills.
In addition to studying the language, we want you to gain insight in the Norwegian culture and society – music, traditions, art, cultural treasures and nature – equally we want you to talk about your culture and society. Learning about each other at a personal level is key to understanding the world we live in.
Internasjonal will explore the area around the school, including small cities along the coast – for concerts, food and museums - and hiking trails – for views, fresh air and exercise.
We will also do lots of fun stuff together with other classes or even the whole school :
outings
nature
skiing
food and much more.
There are so many possibilities, we heartily welcome you to Norway!