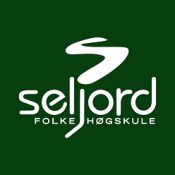 Course length: All year

Study tour for the course:

Danmark og Tyskland, Storbritannia

Study tour for the school:

Høsttur til Vatnelian, Vintertur Telemark
Foundation: Liberal

The liberal folk high schools are built on values that are not based on one particular belief. They encourage students with different interests and beliefs to apply.
This is a practical study for people with interest in living history and Viking re-enactment. You will go to school in beautiful Telemark in Norway. One major task is making your own Viking kit.
Viking craft is primarily a craft course where we use our hands to learn about the Viking age. We will try to make a Viking kit based on the archeological findings and the newest research that we are able to get a hold of.
We handsew our own clothes of wool and linen. We also make belts, shoes and bags from leather. From the belt there should be hanging a small pouch with flint and fire steel and of course a knife. We have to go to the smithy and try ourselves with hammer, anvil, fire and steel. While we are at it, we might as well make some hinges for the small Viking chest we are making. What do we put in the chest? Maybe our eating equipment made from green wood, with an axe and a knife. We will learn the traditional carving techniques to make spoons and bowls, just as they would have done it in the viking age. In the chest, we could also put our handmade needles that we use for sewing and needlebinding. Maybe we can also put some bronze casted jewlery and glassbeads, we have made ourselves.
Imagine yourself at the end of the year, in full vikingclothing ready for the summer markets anywhere in the world. Your gear is ready and your knowledge is up to date. During this year, friendships will have been made, you will have had lots of adventures and experiences to remember, in years to come.
A year at Seljord folkehøgskule will give you so many possibilities.
Do not hesitate to contact us if you have any questions.