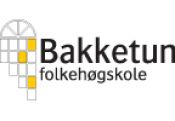 Course length: All year

Study tour for the course:

Tur i Norge - Friluftsliv fjord og fjell

Study tour for the school:

Felles studietur til Spania og Gibraltar, Turer i nærområdet
Foundation: Christian

The Christian folk high schools are built on Christian values. They are owned by, or associated with, Christian organizations or denominations. They encourage students with different interests and beliefs to apply.
For you who wants to learn about outdoor living. See Norway, participate on trips, get wet-certification for kayaking, do basic glacier-training and basic 1. aid knowledge thru Norwegian Red Cross.
Here you will get the basic knowledge you need to have a good time out in the nature thru a practical approach. You will have subjects like safety, oudoor livving first aid and search/rescue for summer and winter together with the Norwegian Red Cross.
During the year we will give you opportunity to experience nature wildlife in different ways: walking trips, bicycling, skis for cross country and mountain tops, getting close to water in rivers, lakes and sea with kayak and kano. We test cave-adventures and and gorge walking, dog-sledges and horse riding. But most of all-you will experience the joy of being outdoor and feel the warmth from the bonfire together with the others.
Norway have a lot of beautiful outdoor nature- and mountain areas. We will use the Trondheimsfjord for padling, have training for glacier activities at the Smørdal glacier and visit Snøhetta (2286 moh) at the national park Dovrefjell. Other nationalparks close to the school are Blåfjella-Skjækerfjella and Sylan. Together with beautiful nature areas close to the school in Verdal all is set for great outdoor adventures in beautiful landscapes!
To be interested in natur and outdoor living is also have a heart for caring for the nature! Thru learning about enviroment-frendly and sustainable way of traveling, we can contribute to take care of often used hiking-areas. Other ways of sustainable outdoor living can be to make some of your own hiking equipment (beanie, gloves, seating mat, knife etc.) during the year