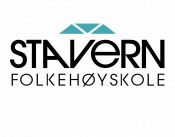 Foundation: Christian

The Christian folk high schools are built on Christian values. They are owned by, or associated with, Christian organizations or denominations. They encourage students with different interests and beliefs to apply.

Food: Vegetarian, vegan

Most schools will accommodate food allergies and other dietary needs. If you have questions, please contact the school directly.

Environmental certification: Fairtrade
Location: Stavern
Start-up date: 24.08.2024
Linjefag: 15 hours/week
Price: from 143 300,-
Are you ready for an adventure in a safe and social environment, where you can learn and experience without exams and pressure, in a country with stunning nature and a different culture?
You are hereby invited to a unique type of Education for the Scandinavian countries. (We are convinced that the rest of the world is missing out!). Here`s why:
You are guaranteed to get to know yourself better. Thich will enable you to make better choices for further Education and Carriere.
You will make close friendships with people from all over the world.
You will learn and experience lots of new things – and you will grow as a person (especially if you are willing to step out of your comfort-zone).
You can learn a new language, in your own pace. (Norwegians are generally good in English, so no pressure!)
You can learn and experience typical Norwegian Friluftsliv and the concept of Scandinavian "Hygge".
You will visit the Scandinavian capitals Oslo, Copenhagen and Stockholm – known for their scenic surroundings, modern way of life and superior coffee-bars.
Our school is located in Stavern. Stavern town is known for its friendly atmosphere, numerous art galleries and a beautiful coastline. Stavern is small enough to be charming, and big enough to host several restaurants and facilities for Golf, Tennis, Gymnastics, Discgolf, Climbing, Concerts. Our school have all the gear needed for kayaking, surfing and diving. Our class will be based on all of these possibilities.
At our very own campus you will find a gym, a sports hall, arts and crafts rooms, social rooms and a modern kitchen – all of the above available for our student in their free time.
Visit Discover Norway home page