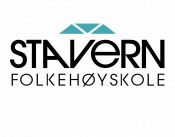 Course length: All year

Study tour:

SCANDINAVIA
Foundation: Christian

The Christian folk high schools are built on Christian values. They are owned by, or associated with, Christian organizations or denominations. They encourage students with different interests and beliefs to apply.

Food: Vegetarian, vegan

Most schools will accommodate food allergies and other dietary needs. If you have questions, please contact the school directly.

Environmental certification: Fairtrade
Location: Stavern
Start-up date: 19.08.2023
Linjefag: 15 hours/week
Price: from 128 000,-
Having one of the world's most spectacular and diverse nature makes Norway a unique place to study language, culture and nature.
We invite you to participate in a one year study of Norwegian culture, nature and language. We offer a school environment with about 100 Norwegian students, who will enable you to practice language skills 24/7. These are students studying diverse subjects as watersports, gymnastics, music, social studies and other activities. In our electives you will have the opportunity to take part in all of the above and more.
As a part of our Discover Norway course you will be taken on trips to beautiful, historical and interesting destinations both near to the school and to other cities like Tønsberg, Oslo etc. Students at Discover Norway will take part in typical seasonal Norwegian activities like skiing, kayaking, canoeing and hiking during the course.
The school is located in the scenic and historical coastal town of Stavern. The town is ranked as the most popular Norwegian summer destination many years in a row. Having the open sea a few meters from our facilities enables heaps of opportunities.
Our course will include:
Activities indoors and outdoors
Norwegian culture
Norwegian handcraft
Norwegian language
Excursions to other cities
2-week trip in Scandinavia