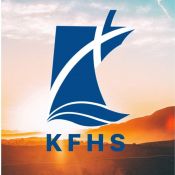 Course length: Helårskurs B

Study tour for the course:

Vocal & Performance - New York

Study tour for the school:

Fellesturer og fellesopplegg
Foundation: Liberal

The liberal folk high schools are built on values that are not based on one particular belief. They encourage students with different interests and beliefs to apply.
Location: Karmøy
Start-up date: August 2023
Linjefag: 6 hours/week
Price: from 147 400,-
This is the subject for you who want to develop your singing and vocaltechnique. Sing alone, in groups, with band and in the studio. Fantastic trip to New York.
Develop yourself as a singer and become more confident on stage!
It will be a year containing a lot of singing, including:
Vocaltechnique
Studiorecording
Sing alone
Sing with others
Performing on stage
Arranging concerts
Go to concerts and musicals
Individual singinglessons
Trip to New York:
We travel with the class to New York. Here we will go to concerts and musicals, and experience various things that this music metropole has to offer.
Remember that Karmøy Folkehøgskule is the school where you choose 2 subjects. This means that if you choose the subject Vocal & Performance - you will also choose one of these: Food - Outdoor recreation Sea - BRO Africa - BRO South America - Music Performance Production - Travel & Italian - Focus Europe - PULS Sports & Training »