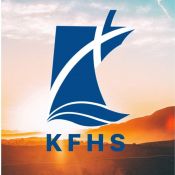 Course length: Helårskurs A

Study tour for the course:

Reiseliv & Italiensk - Italia + andre reisemål

Study tour for the school:

Fellesturer og fellesopplegg
Foundation: Liberal

The liberal folk high schools are built on values that are not based on one particular belief. They encourage students with different interests and beliefs to apply.
Location: Karmøy
Start-up date: August 2023
Linjefag: 6 hours/week
Price: from 147 400,-
For those who like to travel. Tourism and travel planning, cultural understanding and tourist attractions. Exciting trip to Italy and other destinations that YOU help decide. Italian beginner cource.
Fantastically and exciting subject where YOU get to help decide both content and destination!
Norway as a tourism destination is central - with its fantastic sights and attractions. We visit exciting tourist destinations in the nearby areas. The main trip is of course to Italy, but there will also be trips to other European countries. It is YOU who help decide where we end up.
The lessons in Italian are intended for those who do not already know Italian or for those who have some knowledge of Italian.
Other topics we address may be:
Cultural knowledge
Travel planning
Food from the Mediterranean countries
About the teaching:
Planning the trips, we are going on
A bit of tourism theory
Project work
Visit attractions and tourism companies in the local area
It can become:
Tractor safari to Eikemostølen
Trip to Utsira, perhaps Norway's most exotic destination
RIB safari
Syreneset Fort
Røvær - a small island community west of Haugesund
The field sands
NB!
Remember that Karmøy Folkehøgskule is the school where you choose 2 lines. This means that if you choose the line Travel & Italian - you will also choose one of these lines: Outdoor Extreme - Multisport - Focus Asia - Backpack Photo - Explore Svalbard & Norway - Baker & Pastry - Vocal & Performance - Clothing Fashion Design/Redesign