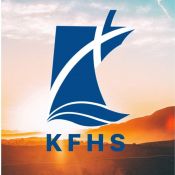 Course length: Helårskurs A

Study tour for the course:

Friluftsliv Sjø - studietur til Kroatia

Study tour for the school:

Fellesturer og fellesopplegg
Foundation: Liberal

The liberal folk high schools are built on values that are not based on one particular belief. They encourage students with different interests and beliefs to apply.
Location: Karmøy
Start-up date: August 2023
Linjefag: 6 hours/week
Price: from 143 400,-
Water sports, surf, diving, sailing, boat driving course, SUP, fishing, skiing/snowboarding, curling etc. "Classroom" Åkrasanden - Norway's most beautiful beach. Croatia - with sailboat, swimming etc
Subjects has the Norwegian word "Friluftsliv" in the title. The meaning of this word is: «physical activity in open spaces during leisure time to experience diverse natural environments and foster experiences of nature»
Karmøy offers beaches and sea on all sides - and you will get an introduction to activities in the wet element plus activities on land:
Activities on the line:
Windsurfing and diving courses in Croatia. When it comes to diving courses, you can choose to take the basic course, advanced (for those who have the basic course) or the day course Discover Scuba
A week of island hopping by sailboat in Croatia's wonderful archipelago
Water sports (water skiing/wakeboard/tube/airchair)
wave surfing
SUP (Stand Up Paddle)
fishing (rod and net fishing)
boat driving course (offer for those who do not have this)
skiing/snowboarding
stream fishing (in collaboration with the Karmøy Hunting and Fishing Association),
trip and practice with local rescueboat
wave safari
curling
ice fishing
visit salmon farming
canoeing
make and fly kite winter sports
winter sports with skiing/snowboarding/slaloming
NB!
Remember that Karmøy Folkehøgskule is the school where you choose 2 subjecs. This means that if you choose the line Friluftsliv Sjø - you choose one of these lines in addition: Friluftsliv Extreme - Multisport - Focus Asia - Backpack Photo - Explore Svalbard & Norway - Matglede & Matoppelvelser - Vocal & Performance - Clothing Fashion Design/Redesign