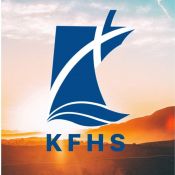 Course length: Helårskurs B

Study tour for the course:

Friluftsliv Extreme - studietur Evje/Jæren, Friluftsliv Extreme - studietur Hovden/Myrkdalen, Friluftsliv Extreme - studietur til Alpene

Study tour for the school:

Fellesturer og fellesopplegg
Foundation: Liberal

The liberal folk high schools are built on values that are not based on one particular belief. They encourage students with different interests and beliefs to apply.
Location: Karmøy
Start-up date: August 2023
Linjefag: 6 hours/week
Price: from 145 900,-
ActionAdrenalineAdventure! Bungee, paragliding, water scooter, parachuting, rafting, skiing/snowboarding, water sports, paintball, 59 degrees north, lifeboat drop, surf, shooting, skate, bike, go-cart
ACTION - ADRENALINE - ADVENTURE = OUTDOOR LIFE EXTREME
Subjects has the Norwegian word "Friluftsliv" in the title. The meaning of this word is: «physical activity in open spaces during leisure time to experience diverse natural environments and foster e
If you want MANY DIFFERENT and EXCITING challenges together with other people enjoying life - then this is the line for you!
Subject for EVERYONE - regardless of skill and experience!
The country's first extreme sports line - still in development!
Check out which activities you can take part in:
jet ski
bungee jumping
parachuting (skydiving) with instructor
59 degrees north (variant a la 71 degrees north from TV Norway)
snowboarding/skiing in Røldal, at Hovden and in the Alps :-)
paragliding with an instructor in the Alps
water ski/wakeboard/tube/airchair
hockey
paintball
mini-triathlon
lifeboat drop
wave surfing
clay pigeon shooting
The tough mark
skateboard
stomp
3-mile march
rafting
go-cart
climbing
NB!
Remember that Karmøy Folkehøgskule is the school where you choose 2 subjects. This means that if you choose the line "Friluftsliv" Extreme - you choose one of these lines in addition: Food enjoyment - Friluftsliv Sea - BRO Africa - BRO South America - Music Performance Production - Travel & Italian - Focus Europe - PULS Sports & Training experiences of nature »