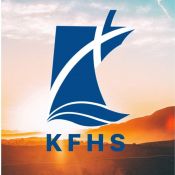 Course length: Helårskurs B

Study tour for the course:

Explore Svalbard og Norge

Study tour for the school:

Fellesturer og fellesopplegg
Foundation: Liberal

The liberal folk high schools are built on values that are not based on one particular belief. They encourage students with different interests and beliefs to apply.
Location: Karmøy
Start-up date: August 2023
Price: from 142 400,-
The subject for all adventurous young people who can't sit still. We pack our bags and travel around to experience beautiful Western Norway in all seasons. Study trip to Svalbard!
Activities
Autumn and spring:
Peak tours on foot
Troll tongue
Kjeragbolten
Amazing Race Westland: Travel around Westland and compete against classmates.
Backpacker tour in Western Norway
Kayak or canoe trip
Bretur at Folgefonna
Nerøyfjorden (on the UNESCO World Heritage List)
Bondhusvatnet, Norway's most beautiful lake?
Overnight trips will be in a cabin, tent or hammock.
Winter:
Trips to Hovden
Alpine
Powder skiing on skis or boards
Cross-country skiing
Kiting with Alpine skiing or Snowboarding
The school year consists of most weekdays, which give us time to explore the local area. There will be time for handsome and social activities on land and in water.
About traveling:
Knowledge of our destinations
Travel/trip planning
How to travel safely, take environmental considerations and travel on a low budget
Visits from Norwegian and foreign backpackers who share their experience
After the end of the school year, you will have acquired the knowledge and experience to be able to plan your own dream trip.
Study trip - Svalbard
Snow scooter
Dog sledding
Ice cave trip
Beautiful nature and culture
Northern Lights
NB!
Remember that Karmøy Folkehøgskule is the school where you choose 2 subjects. This means that if you choose the line Explore Svalbard & Norway - you will also choose one of these lines: Food pleasure - Outdoor activities Sea - BRO Africa - BRO South America - Music Performance Production - Travel & Italian - Focus Europe - PULS Sports & Training