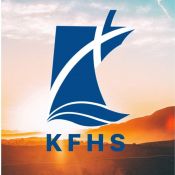 Course length: Helårskurs B

Study tour for the course:

Baker & Konditor - Oslo, Baker & Konditor - studietur til Brussel og Paris

Study tour for the school:

Fellesturer og fellesopplegg
Foundation: Liberal

The liberal folk high schools are built on values that are not based on one particular belief. They encourage students with different interests and beliefs to apply.
Location: Karmøy
Start-up date: August 2023
Linjefag: 6 hours/week
Price: from 141 400,-
Here you can develop yourself in yeast baking, cookies, party cakes, marzipan work and chocolate decorations. Trip to Brussels and Paris with exciting courses. The line is for beginners to advanced
Delicious yeast baking and great cakes!
This is the line for anyone who wants to please themselves and others with delicious yeast baking or great party cakes!
You get an introduction to the baking and pastry profession. Some of the things we will work on are:
yeast baking
stirred and whipped dough
cookies
party cakes
marzipan work
chocolate
You will get small and large challenges along the way as well as exciting project tasks. Linja is responsible for preparing cakes for events at the school
Study tours:
Exciting study trips to Brussels and Paris.
Brussels is world-renowned for its chocolate, so here there will be courses and tours/tasting of chocolate.
Culinary city walk in Paris. Here we will learn more about, or rather get a sweet taste of the city's venerable patisserie traditions.
NB!
Remember that Karmøy Folkehøgskule is the school where you choose 2 subjects. This means that if you choose the line Baker & Confectioner - you will also choose one of these lines: Food enjoyment - Outdoor recreation Sea - BRO Africa - BRO South America - Music Performance Production - Travel & Italian - Focus Europe - PULS Sports & TrainingBRO is the shortness of Bistand, Reise and Oppdrag and can direct translate to Aid, Travel and Assignment.