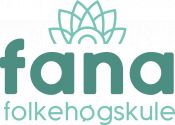 Course length: All year

Study tour for the course:

Teatertur til Berlin

Study tour for the school:

Bli-kjent-tur til Voss, Blåtur på Vestlandet
Foundation: Liberal

The liberal folk high schools are built on values that are not based on one particular belief. They encourage students with different interests and beliefs to apply.

Food: Vegetarian, vegan

Most schools will accommodate food allergies and other dietary needs. If you have questions, please contact the school directly.

Environmental certification: DebioFairtrade
This is an innovative theater program for creative and curious individuals who want to expand the idea of what theater can be.
You will get to experiment with everything from performance and installation to monologues and larger stage productions in Scenekunst.
We start the year by reactivating our imagination through play and improvisation. Imagination and creativity play an important role in developing characters and scenes.
Creativity
When we create performances, we sometimes start with written text, other times with music, set design, or an exciting location in nature that we want to explore.
We use costumes, makeup, create characters, and play in new universes.
We find spaces, both indoors and outdoors, and explore and develop scenes on the spot.
Devising is a working method that we use a lot. It is a craft that involves making theater from scratch. Sometimes we have a more traditional approach where we start with a script, work on character development and acting techniques. Regardless of the working method, we never lose sight of the playful approach to the material.
We continuously work on creating an ensemble that will become truly comfortable with each other, and in this way, you will gradually dare to challenge yourself.
Inspiration
We connect with the theater community in Bergen and get to meet performance artists, actors, and attend festivals such as Meteor, Oktoberdans, and the Fringe Festival.
Together, we make each other better, support each other, and push each other to realize our untapped potential. We inspire each other. Laugh and cry together and make friends for life.