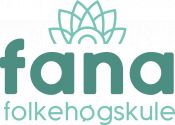 Course length: All year

Study tour for the course:

Konsoll, Nordisk Rundtur, Teambuilding rundt bålet

Study tour for the school:

Bli-kjent-tur til Voss, Blåtur på Vestlandet
Foundation: Liberal

The liberal folk high schools are built on values that are not based on one particular belief. They encourage students with different interests and beliefs to apply.

Food: Vegetarian, vegan

Most schools will accommodate food allergies and other dietary needs. If you have questions, please contact the school directly.

Environmental certification: DebioFairtrade
Location: Bergen
Price: from 124 700,-
Do you want to explore different ways of storytelling within the literary and visual world? Do you like games like Life is Strange and Until Dawn where the choices you make control the story?
A Narrative Designer writes interactive stories with the goal of engaging the player.
Create strong stories and exciting game worlds
During this year, you will learn to create good, interactive stories. You will also learn how to build believable worlds where your stories unfold.
Your main tool will be a simple program called Twine. In Twine, you can write simple stories without coding, and expand the stories with graphics, sound, and simple coding that enhances the gaming experience. When the story is complete, it can easily be published and played in a browser.
Learn more about writing and storytelling for games
A blank page is just as daunting whether you are writing your first story or releasing your fifth game in a bestselling series. What should the main character be called? What should the first word be? We will work a lot on such challenges, and together find the methods that take us further. You will learn, among other things, how to develop an idea.
We start the year with a little outing, where the goal is to sit around a campfire and share stories with each other. After that, we continue to write stories, share experiences and learn more about what motivates the player.
Create exciting content
Towards the end of the year, we will work together on a collaborative project where we present what we have learned. Here, the stories will come to life in an exciting interactive project.