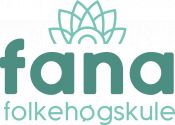 Course length: All year

Study tour for the course:

Fotoreise til Roma

Study tour for the school:

Bli-kjent-tur til Voss, Blåtur på Vestlandet
Foundation: Liberal

The liberal folk high schools are built on values that are not based on one particular belief. They encourage students with different interests and beliefs to apply.

Food: Vegetarian, vegan

Most schools will accommodate food allergies and other dietary needs. If you have questions, please contact the school directly.

Environmental certification: DebioFairtrade
"Photography is not about photography - it's about everything else..." - Anders Petersen
In Analog Photography, you will gain a deeper understanding of photography, light, and the magic of the darkroom. Here you will meet new people and environments, with the camera as your tool.
At Fana Folkehøgskule, you can immerse yourself in analog black and white photography and darkroom printing.
Student-centered learning
The teaching alternates between theoretical introduction and inspiration, practical training in equipment use, and project work leading up to exhibitions.
The school is located in Bergen, and the city has a vibrant film and photo community with many galleries, photo shops, and opportunities for street photography.
Two study trips
We go on study trips to get inspiration and enrichment.
In the spring semester, we travel to Rome. The trip has an educational program focused on photography, but there is also time to explore the city on your own.
In the fall, we go on a shorter trip within Norway.
High-quality teaching
We place great emphasis on professional competence among our own teachers and guest lecturers.
You will receive individual guidance and learn both new techniques and photographic craftsmanship.
Workshops and seminars
Get to know the masters of photographic art
Get inspired by filmmakers and artists
Darkroom printing and development
Use as much time as you need in one of our three darkrooms
High-quality film and chemistry from brands like Ilford and Foma
Advanced techniques such as dodge & burn, split-filtering, and selective bleaching