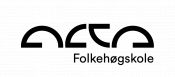 Course length: Halvårskurs vår

Study tour:

Ski og Skred
Foundation: Christian

The Christian folk high schools are built on Christian values. They are owned by, or associated with, Christian organizations or denominations. They encourage students with different interests and beliefs to apply.

Food: Vegetarian

Most schools will accommodate food allergies and other dietary needs. If you have questions, please contact the school directly.

Environmental certification: Fairtrade
Freeride-Guide-Mountaineering The ½ year course Ski and Avalanche gives us a winter of skiing, avalanche awareness training in the Alps, Canada, and North Norway.
Snow science and avalanche awareness is practiced differently around the world. Together with pro guides, you'll pick up tricks and practices through experiencing different terrain, weather, and scenarios. We'll be doing both group and solo training.
This course is a full time ½ year training period without other school or electorials included.
There are extra costs travelling to the Alps, Canada, and project periods.
Who chooses the Ski and Avalanche course?
Hardcore ski bums, Economists....actually, regular folks just living for the ski life style. Average age is 21-25 yrs with some younger and older shredders. Mostly we are Norwegians and Swedes skiing alpine and telemark
Is this course for you?
This course is for those who burns for skiing more than average.
What you'll be experiencing:
A whole winter skiing Norway, the Alps, and Canada
5 day French avalanche awareness course
5 day Canadien(AST2) course
Ski a lot more this winter
Work systematically skiing, snow risk culture, and collecting/evaluating information
Experiencing through guides a lifetime of info and awareness
First hand training towards a career in the steep and deep
Our expectations of you:
Proficient skier with top equipment from day 1
Previous BIG mountain experience
Pretty versed in avalanche awareness
This course involves lots of teamwork but also high level self developement and independence