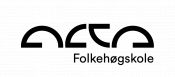 Course length: All year

Study tour for the course:

Arktisk surfing i Lofoten, Basecamp Lyngsalpene, Surf Sørøya, Franske alper, Finnmarksalpene

Study tour for the school:

Opplev Øst-Finnmark, Elgjakt, Ditt eget eventyr eller Finnmarksløpet
Foundation: Christian

The Christian folk high schools are built on Christian values. They are owned by, or associated with, Christian organizations or denominations. They encourage students with different interests and beliefs to apply.

Food: Vegetarian

Most schools will accommodate food allergies and other dietary needs. If you have questions, please contact the school directly.

Environmental certification: Fairtrade
Do you want to experience the arctic nature? Do you like being active both indoors and outdoors? At KRIK - Nordpå you get the best of both worlds. Let the Arctic wilderness inspire for an open mind.
Live an active life in the north! Surf and ski is the main activities on this study, but we will also try alot of other outdoor activities:
We will boulder and climb outside, both on rocks and on ice, and also inside the local climbing facility.
You will paddle a canoe through Northern Europe's largest river canyon.
You will learn how to make a bonfire. Get a lot of practice in planning, packing and also mastering your outdoor adventures.
You will have time to marvel at the creation. Time to find your balance on the stand up paddle board and go for surfingtrips in Finnmark and Lofoten!
You will feel the excitement seeing the magical northern lights. Experience the unique arctic seasons. Enjoy the tranquility in the dark season, and make the most out of the long and light days in springtime.
We will experience the glacier and alpine peaks in the Lyngen Alps, ski in the french alps, and you will receive ski instruction on the alpine slopes in Alta, Levi and Hemsedal.
At Alta Folkehøgskole you become a part of a larger community. In class or in everyday life, together we create a safe environment and good team spirit.
At KRIK-Nordpå, you also become part of a larger KRIK-community through, among other things, the KRIK-gatherings, where you get to meet the other KRIK-classes from all over Norway. KRIK stands for Christian sports contact and is a Christian youth organization that focuses on sports, outdoorlife, leadership training and faith.