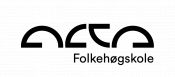 Course length: All year

Study tour for the course:

Island, Ulv og bjørn - Finland, FotoWorkshop Varanger

Study tour for the school:

Opplev Øst-Finnmark, Elgjakt, Ditt eget eventyr eller Finnmarksløpet
Foundation: Christian

The Christian folk high schools are built on Christian values. They are owned by, or associated with, Christian organizations or denominations. They encourage students with different interests and beliefs to apply.

Food: Vegetarian

Most schools will accommodate food allergies and other dietary needs. If you have questions, please contact the school directly.

Environmental certification: Fairtrade
Location: Alta
Start-up date: 19.08.2023
Price: from 139 000,-
Dream of wild nature and northern lights? Photograph the cream of northern nature, Iceland's vulcanic landscape, Varanger, Coastal bird colonies, puffins, eagles, wolves, and bears.
Finnmark is full of dramatic nature and landscapes just waiting for you! Magical Seiland NP with high peaks and glaciers. Bird mountains with a large collection of puffins and migratory birds of all shapes and sizes. Coastal excursions and gourmet sea food. Intense autumn foliage on the tundra and as many northern lights tours as possible. Bears, and wolves in the Finnish forests. Add to that companionship. Group inspirations, and lots of info/training in outdoor photography. All this included in the Alta Folkehøgskole Photo course.
Bird photography
Whale watching
Iceland
Wolves and bears
Camo blinds
Grouse photo hunt
Personal project
Drones
Timelapse
Landscape
Studio/portrait
Exhibit
Sea and fresh water GoPro fishing
Tundra excursions and fall foliage
Gourmet food
Paddling Alta river
Ski instruction/mountaineering
Avalanche awareness
Snow caves
Sled dog trips
Ice fishing
Northern lights
Quality time around the fire
Iceclimbing
Map, compass, and GPS
Coastal culture/fishing villages
Varanger/ boatlife
Class trips:
Iceland.
The major trip for the photo course goes to an eldorado of contrast, Iceland. April, and springtime on Iceland is prime time for bird life as the seasons change and the weather warms.
Wolves and Bears-Finland.
Bears, wolves, eagles, and other arctic wildlife along the russian border in Finland.
Varanger peninsula.
Photographing the most exotic polar birds from floating hides in Norways most tuff and rugged landscape.